CAMPER VALTESSE Rental S.r.l.
Sales and Rent
Via Mazzi 38 24018 Villa d'Almè Bergamo
Phone / Fax +39.035.296386
info@campervaltesse.it
REA
365001
Share capital
€ 10.000,00
fully paid
Registration office BG nr.
03284940164
CAMPER VALTESSE
Date:
01/10/2010
Place:
Val di Non - Trentino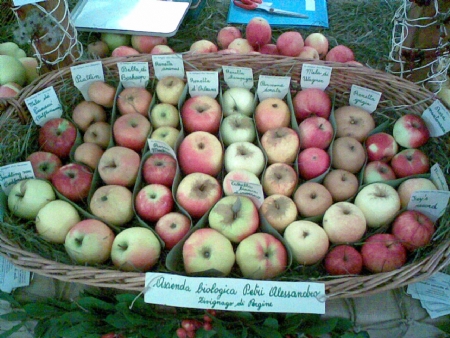 01/10/2010 - 17/10/2010

Autumn in Val di Non is a special time. Traditionally this is the period when the families used to get ready for the winter and dedicate their time to cure ham and salamis, vinify the grapes, grind the wheat to make flour, make jams and pick apples, potatoes and other vegetables.
Everything was kept in the basement which was divided into different rooms: one for the cold meats, one for the vegetables, one for the wine and so on.

This tradition is still alive today in Val di Non families and witnesses the genuine culinary traditions of the Valley.
A group of local restaurants has decided so to celebrate the most ancient dishes of the territory: a great chance for local people to go back to the time when the grandmother used to prepare such dishes and an occasion for tourists to taste something different and to learn about the vally that is hosting them thanks to the passion of the chefs who are vey keen on telling the origins of each dish.