SERVICES

CAMPER VALTESSE Rental S.r.l.
Sales and Rent
Via Mazzi 38 24018 Villa d'Almè Bergamo
Phone / Fax +39.035.296386
info@campervaltesse.it
REA
365001
Share capital
€ 10.000,00
fully paid
Registration office BG nr.
03284940164
EVENTS
Date:
13/02/2010
Place:
Ivrea -Piedmont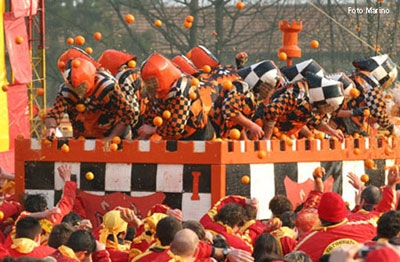 Carnival 2010

Witness the world famous 'Battle of the oranges'! Held at 14,15 on Sunday 13th, Monday 14th, Tuesday 15th and Wednesday 16th February. As well as 'The Battle' in the main square, there are many other fringe events going on beforehand.

You'll find a suitable parking area near the open-air market, 500m from the historical center.