CAMPER VALTESSE Rental S.r.l.
Sales and Rent
Via Mazzi 38 24018 Villa d'Almè Bergamo
Phone / Fax +39.035.296386
info@campervaltesse.it
REA
365001
Share capital
€ 10.000,00
fully paid
Registration office BG nr.
03284940164
CAMPER VALTESSE
Date:
10/10/2010
Place:
Trieste - Fiuli Venezia-Giulia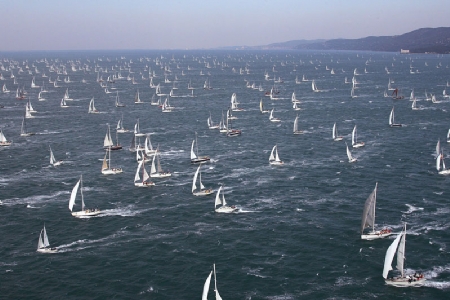 Trieste's Barcolana is an extraordinary spectacle that sees families and professional teams battling it out in old hulls and hi-tech boats. Started in 1969 with no more than 50 boats, it is now the largest sailing race in Europe.
More than 2000 vessels participate in the race, also called Coppa d'Autunno. It is named after the Societa Velica di Barcola e Grignano, the sailing club which still manages the competition.

A nautical fair, parties in the piazza and photographic and historic exhibitions are held onshore.