CAMPER VALTESSE Rental S.r.l.
Sales and Rent
Via Mazzi 38 24018 Villa d'Almè Bergamo
Phone / Fax +39.035.296386
info@campervaltesse.it
REA
365001
Share capital
€ 10.000,00
fully paid
Registration office BG nr.
03284940164
CAMPER VALTESSE
Date:
20/09/2009
Place:
Asti Piedmont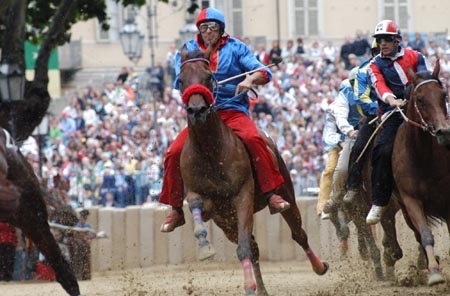 This ancient race dates back to 1275. Only one of the jockeys can win this thrilling race held within the walls of the ancient town of Asti (Piedmont). The main event is on Sunday but don't underevaluate the other fringe activities; flea-markets,banquetes, art exhibitions, etc. Furthermore, this town has some delicious cuisine and world-famous wines for you to enjoy!