CAMPER VALTESSE Rental S.r.l.
Sales and Rent
Via Mazzi 38 24018 Villa d'Almè Bergamo
Phone / Fax +39.035.296386
info@campervaltesse.it
REA
365001
Share capital
€ 10.000,00
fully paid
Registration office BG nr.
03284940164
CAMPER VALTESSE
Date:
01/08/2010
Place:
Perugia Umbria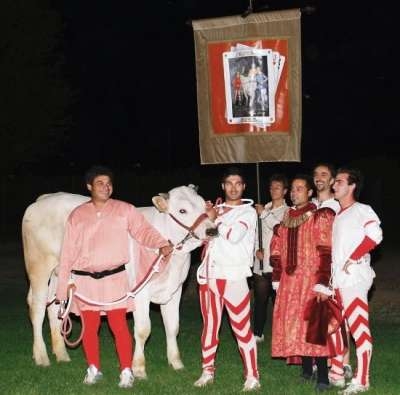 August 2010

An intense calendar of artistic, cultural and enogastronomic events. Ensembles of strings and wind instruments filling the charming streets and squares of the historic center with melodies, shows for kids and pleasant evenings in the Taverns of the Town Quarters. August in Montefalco culminates in the fascinating procession, the crossbow contests, the flag-wavers, and the choreographic "Flight of the Ox".