Date:
07/02/2010
Place:
Cento -Ferrara- Emilia Romagna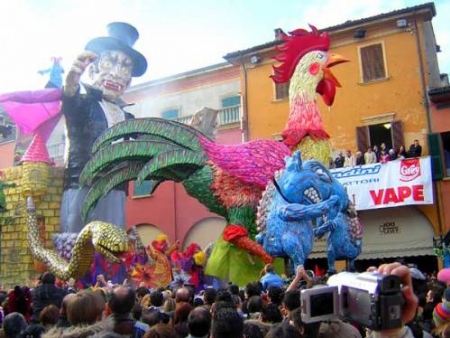 Twinned with the Rio carnival since 1993, the historic Cento Carnival features five consecutive Sundays of samba dancers, dazzling costumes and impressive papier-mâché floats.

More than 300,000 people join the fun, including A-list celebrities from the world of sport, culture and entertainment.

Several other collateral events take place during the carnival, including choreographed exhibitions, street performance and the samba schools parade, competing for the chance to join Rio's Sambodromo during the "Night of Champions".

For tickets and full programme details, please visit the carnival website.